Beholder Dice Guardian - 3D Printed
Regular price
Sale price
$20.00 USD
Unit price
per
Sale
Sold out
Don't see the color you are looking for? Reach out to us for a custom item through the Contact page!
Don't see the color you are looking for? Reach out to us for a custom item!

Introducing the Beholder Dice Guardian - a mesmerizing fusion of art and function, crafted through cutting-edge 3D printing technology. Inspired by the legendary Beholder of fantastical realms, this guardian is more than a mere dice holder; it is an awe-inspiring masterpiece that will elevate your tabletop gaming to extraordinary heights.

With dimensions perfectly tailored for portability and convenience, the Beholder Dice Guardian won't take up much space on your gaming table or in your dice bag. Its compact size also allows it to double as a charming desk decoration, keeping you company during work or study

Looking for a one-of-a-kind gift for a fellow gamer, fantasy enthusiast, or new parent? The Beholder Dice Guardian fits the bill perfectly, making it an ideal and thoughtful present for any occasion.

Unleash the magic and mystery of the Beholder Dice Guardian - a magnificent 3D-printed masterpiece that embodies the essence of fantasy gaming. Marvel at its captivating design, entrust it with your precious dice, and allow it to transport you to realms beyond imagination. Embrace the power of the Beholder and embark on extraordinary adventures with this enchanting guardian by your side.

This tabletop dice guardian is fully paintable and available in a large variety of stunning colors. The images displayed are previously printed examples and not the exact print you will receive. As a custom print, you will choose the color and the print will be started after the order is placed.

If you would like a different color than available, please reach directly for a custom color quote.

Please double check your color selection before purchasing. I cannot change the color after an order has been placed. If an incorrect color is selected, the order will need to be canceled and put through again.

Due to the nature of 3D printing, you may notice some lines or minor variations which add to the unique character of your Beholder Dice Guardian. If there are any obvious flaws, the piece will not be sold or will be listed as a faulty 3D print at a discounted price. Each dice guardian is printed with PLA that is environmentally kind and plant-based.

There are absolutely no refunds or exchanges on custom orders. These prints are one of a kind.

As our items are 3D printed in plastic, they are prone to breaking if they are dropped or thrown from a large distance. For best care, place on a flat, stable surface and away from edges.

This design was created by Ars Moriendi 3D and I have a commercial license - Mythic Merchant ID 247 - which gives me the rights to sell prints of the design.
Share
View full details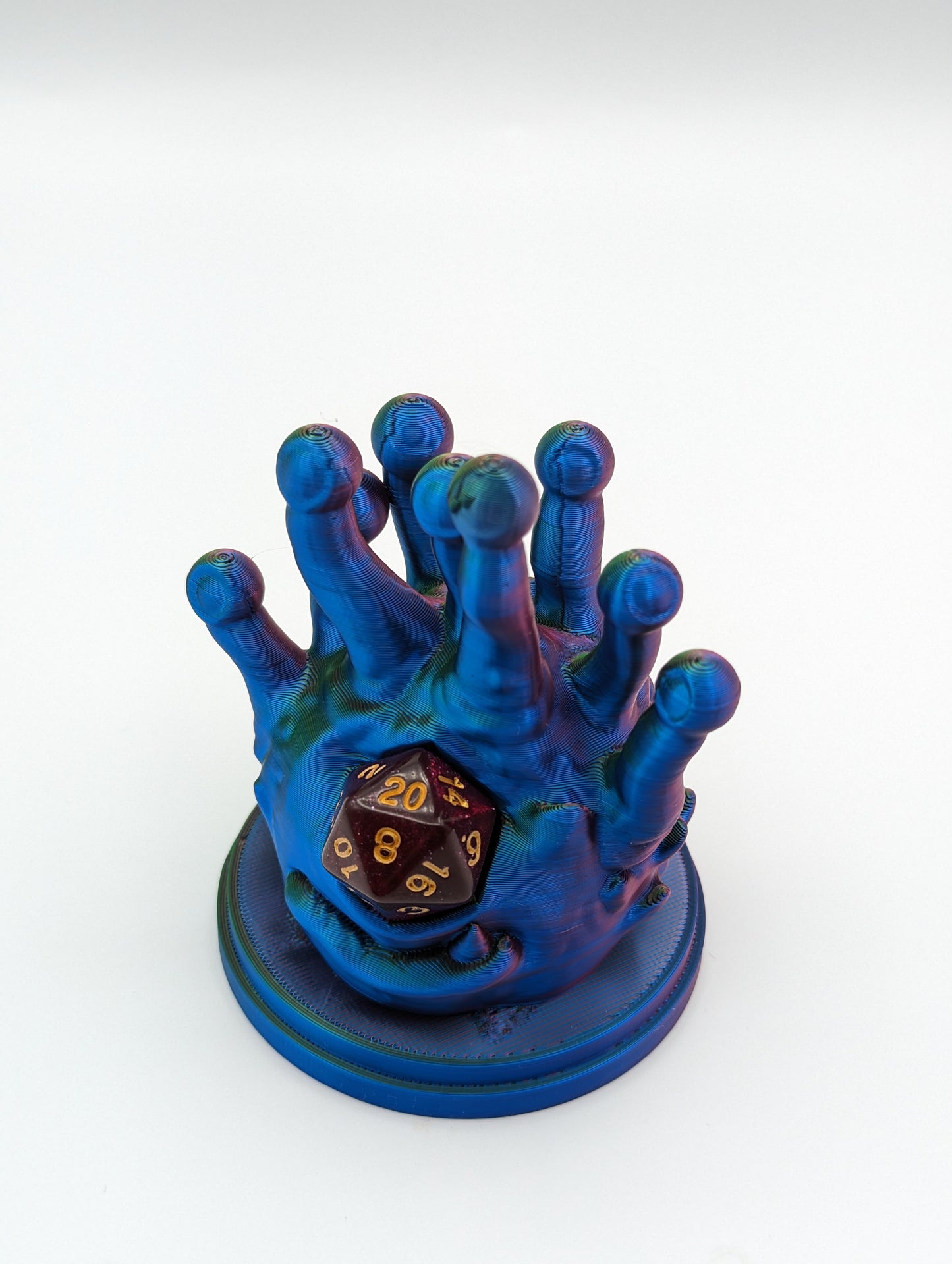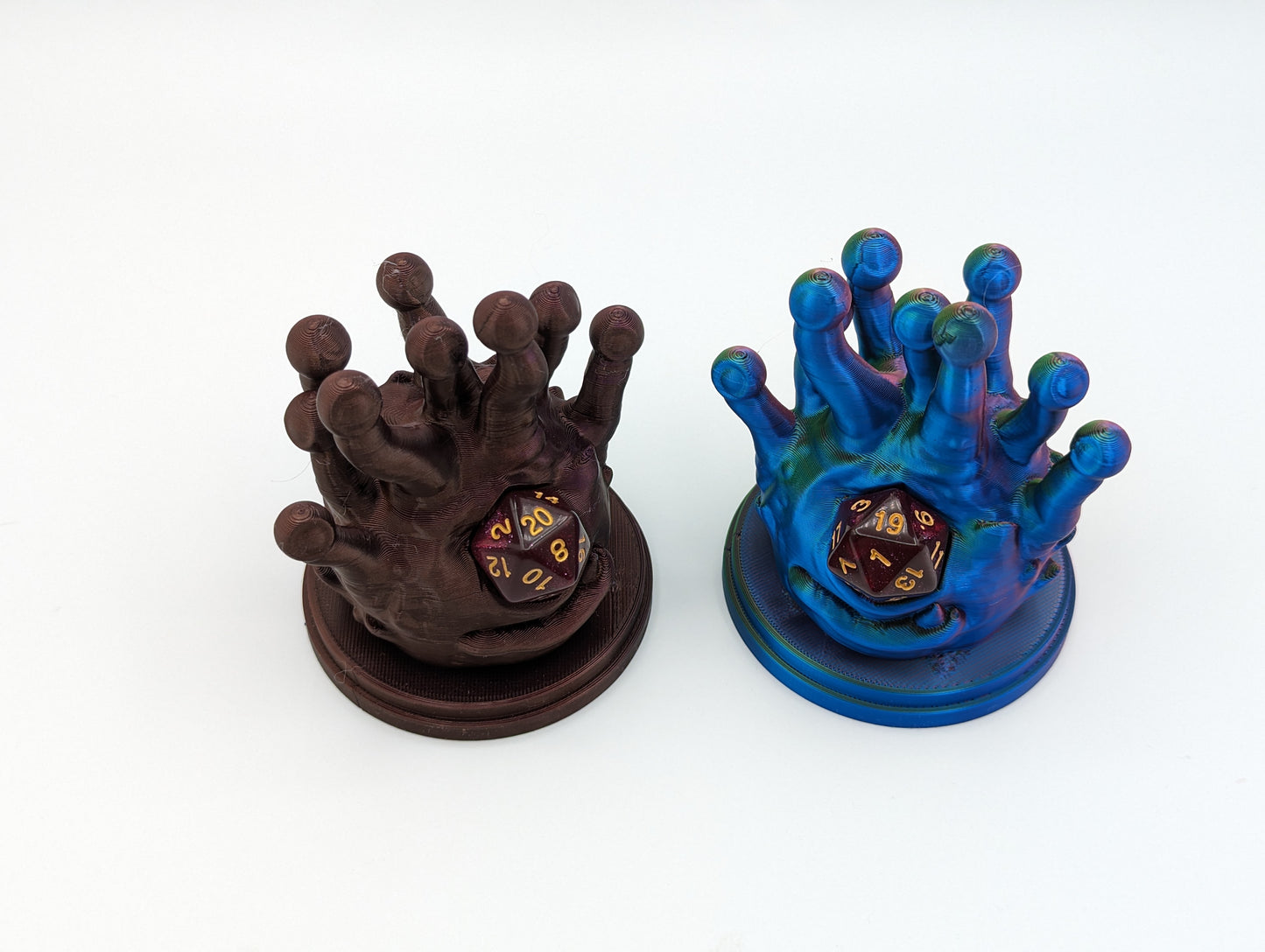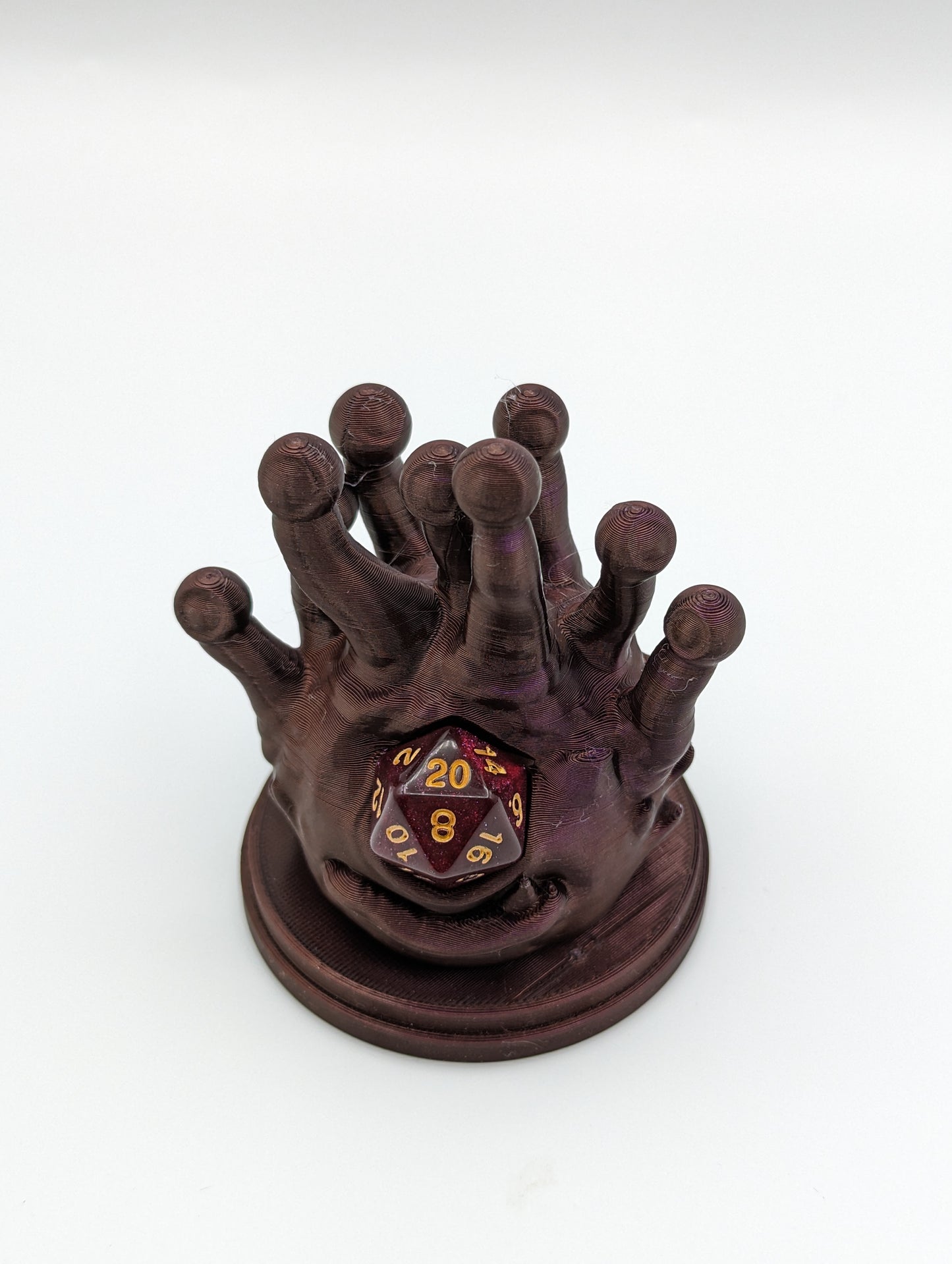 Shipping Policy

As each item can take 24 hours or more to 3D print, please allow 1-2 weeks for processing for all custom orders. If the item is labeled as 'Available Now,' it will be shipped within 3-5 business days.

Refund Policy

We have a 7-day return policy for 3D printed items that are not custom made. Custom made items are not able to be returned unless damaged.