Bear Skull Dice Tower
Regular price
Sale price
$75.00 USD
Unit price
per
Sale
Sold out
Don't see the color you are looking for? Reach out to us for a custom item through the Contact page!
Don't see the color you are looking for? Reach out to us for a custom item!

Take your gaming to the next level with our 3D printed bear skull dice tower roller. This unique and stylish gaming accessory is perfect for any tabletop game lover. The Bear Skull Dice Tower will make a huge impact at your next DnD session!

Elevate your tabletop gaming experience with our 3D printed bear skull dice tower roller. This gaming accessory is perfect for any gaming enthusiast who wants to add a unique touch to their gameplay.

Our dice tower roller is designed to ensure fair rolling and prevent cheating, making it perfect for competitive gaming. It features a 3D printed bear skull design that adds a touch of macabre to your gaming sessions. The tower is made of high-quality materials that are durable and long-lasting.

This gaming accessory is also easy to use. Simply drop your dice into the top of the tower, and watch them tumble down the various levels before landing on the bottom. The tower is also collapsible, making it easy to transport and store.

Whether you're playing Dungeons and Dragons, Warhammer, or any other tabletop game, our 3D printed bear skull dice tower roller is the perfect addition to your gaming setup. So why settle for ordinary dice rollers when you can have a unique and stylish accessory that adds to the fun and excitement of your gameplay?

Order your 3D printed bear skull dice tower roller today and take your gaming to the next level.



About 3D Prints


This tabletop dice roller is fully paintable and available in a large variety of stunning colors. The images displayed are previously printed examples and not the exact print you will receive. As a custom print, you will choose the color and the print will be started after the order is placed.

If you would like a different color than available, please reach directly for a custom color quote.

Each Bear Skull Dice Tower takes about 60 hours to print and is 11 inches long and 7 inches tall and weighs about 11.4 ounces.

Please double check your color selection before purchasing. I cannot change the color after an order has been placed. If an incorrect color is selected, the order will need to be canceled and put through again.

Due to the nature of 3D printing, you may notice some lines or minor variations which add to the unique character of your Bear Skull Dice Tower. If there are any obvious flaws, the piece will not be sold or will be listed as a faulty 3D print at a discounted price. Each dice tower is printed with PLA that is environmentally kind and plant-based.

There are absolutely no refunds or exchanges on custom orders. These prints are one of a kind.

As our items are 3D printed in plastic, they are prone to breaking if they are dropped or thrown from a large distance. For best care, place on a flat, stable surface and away from edges.
Share
View full details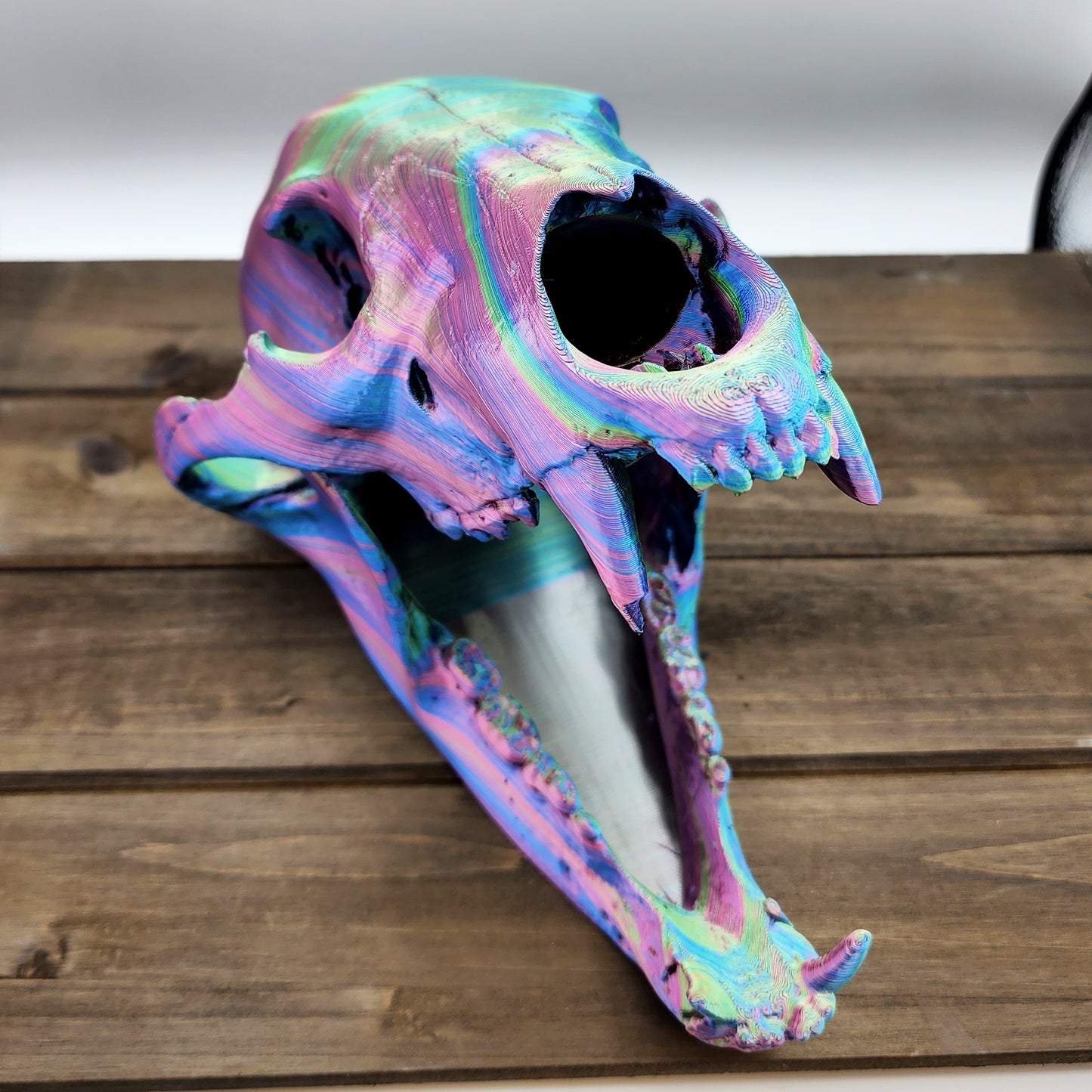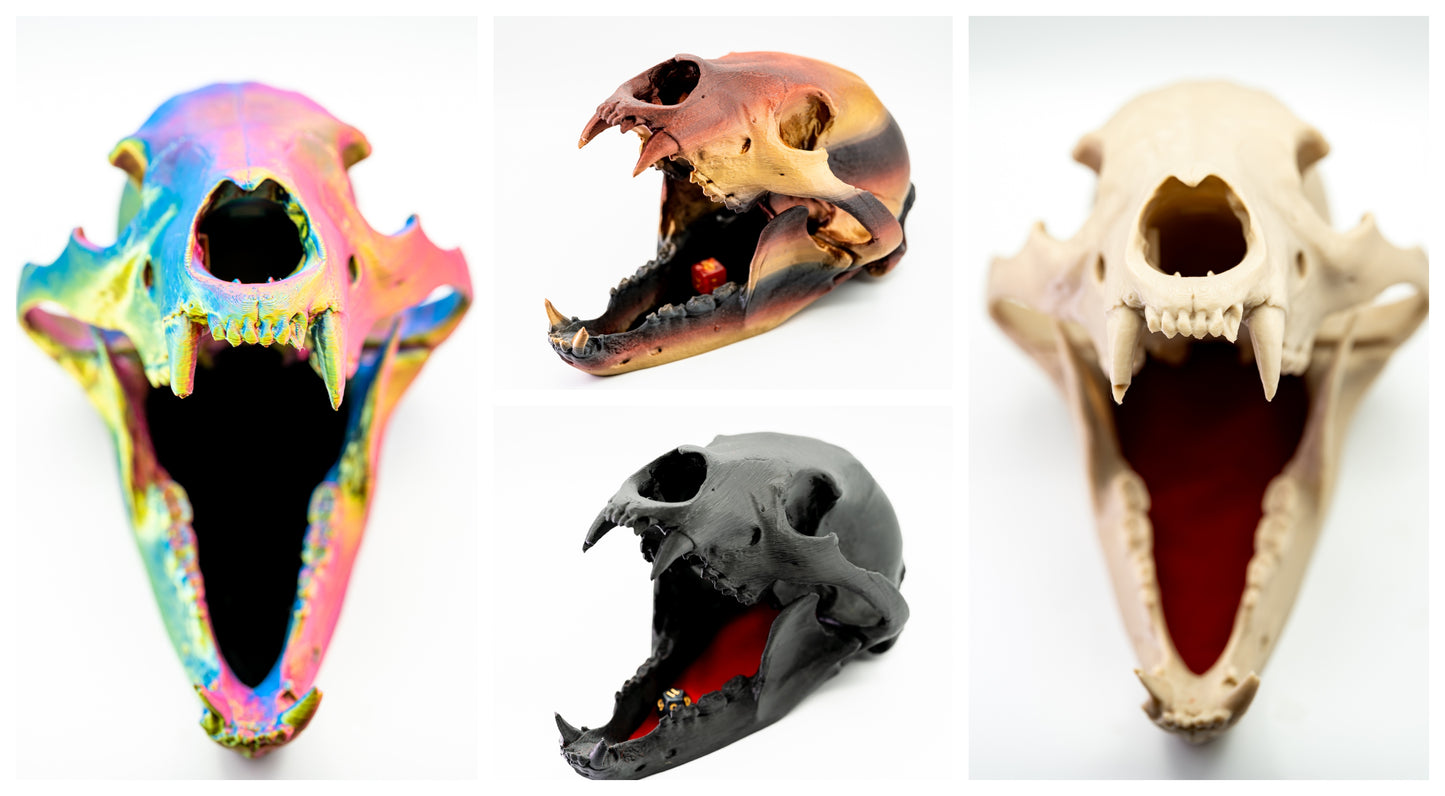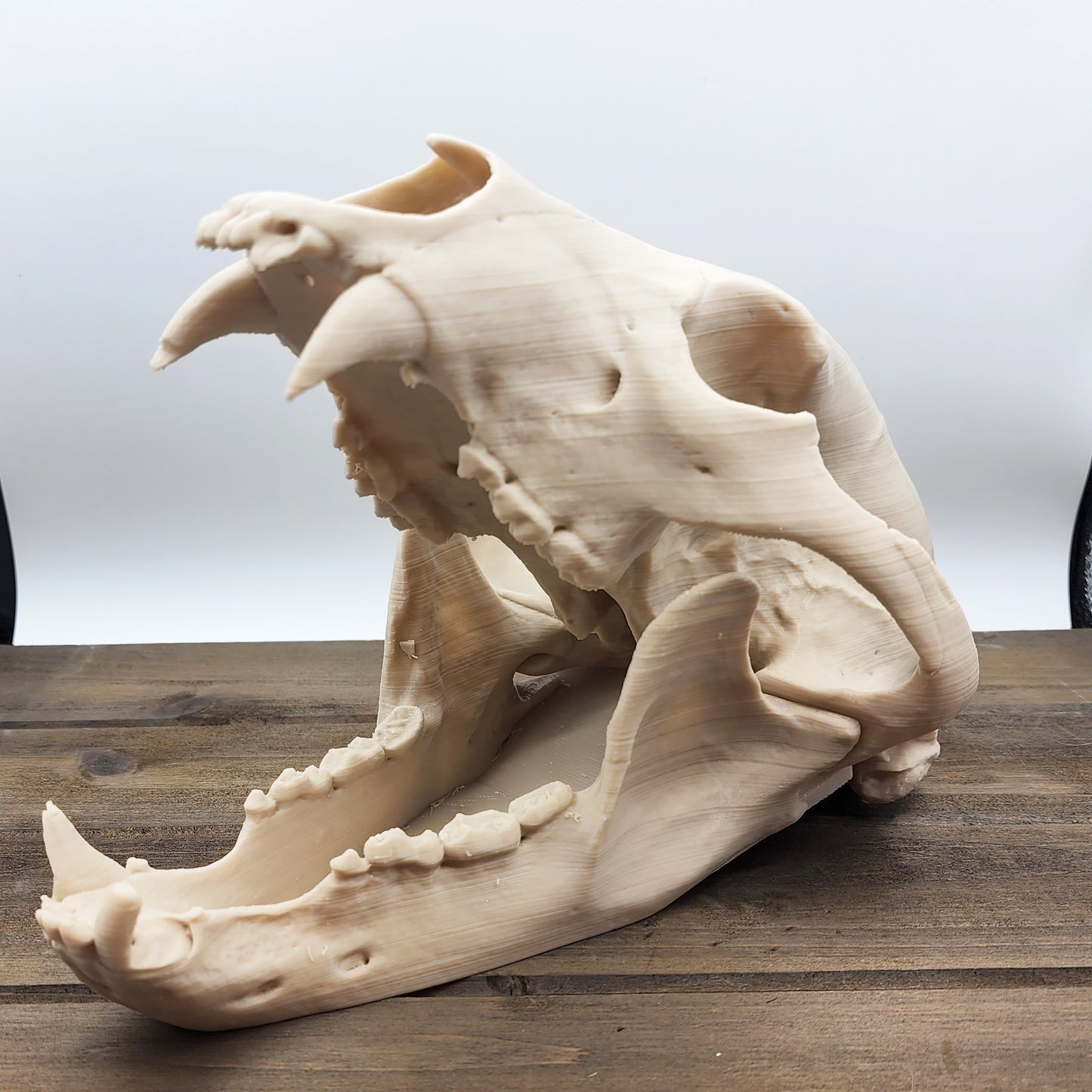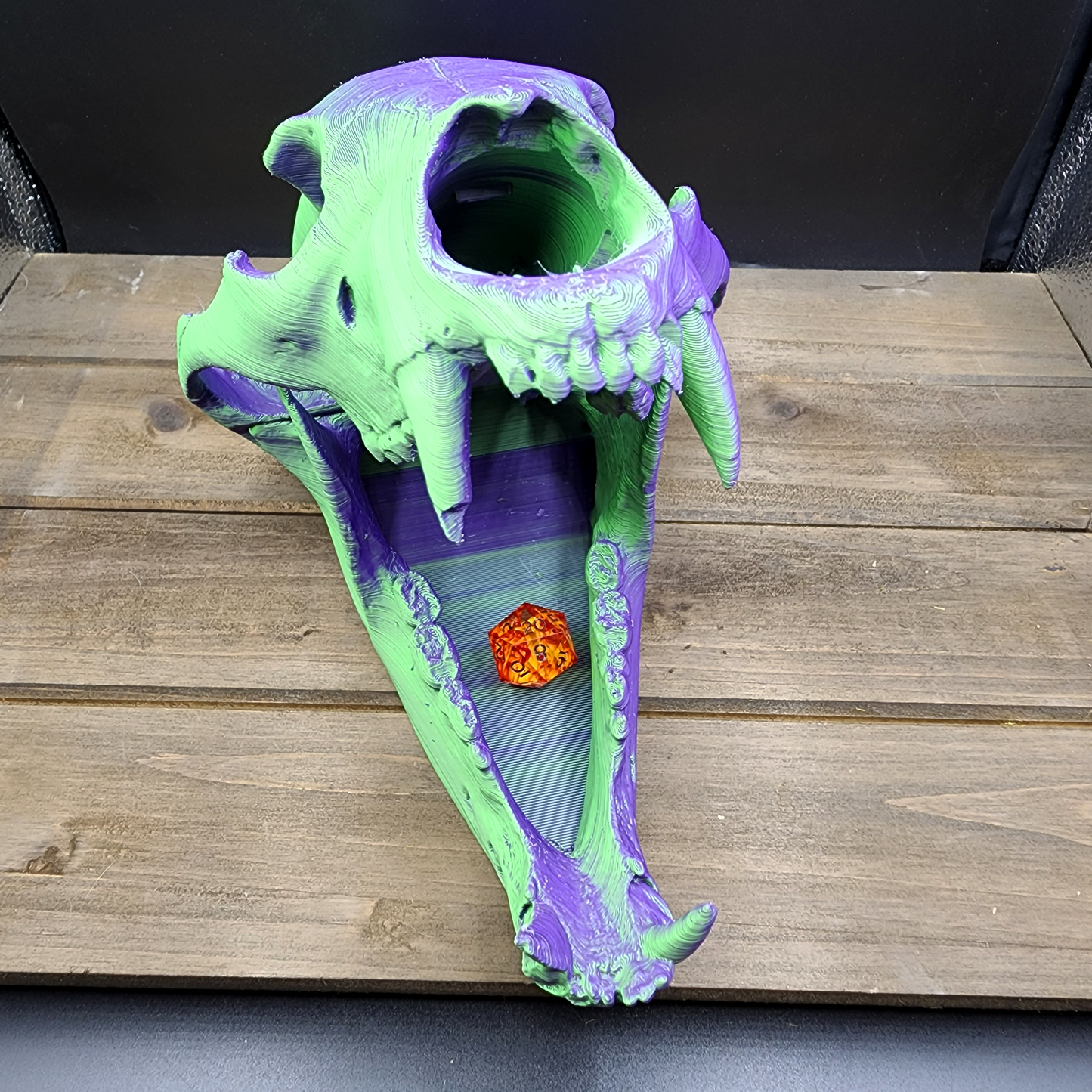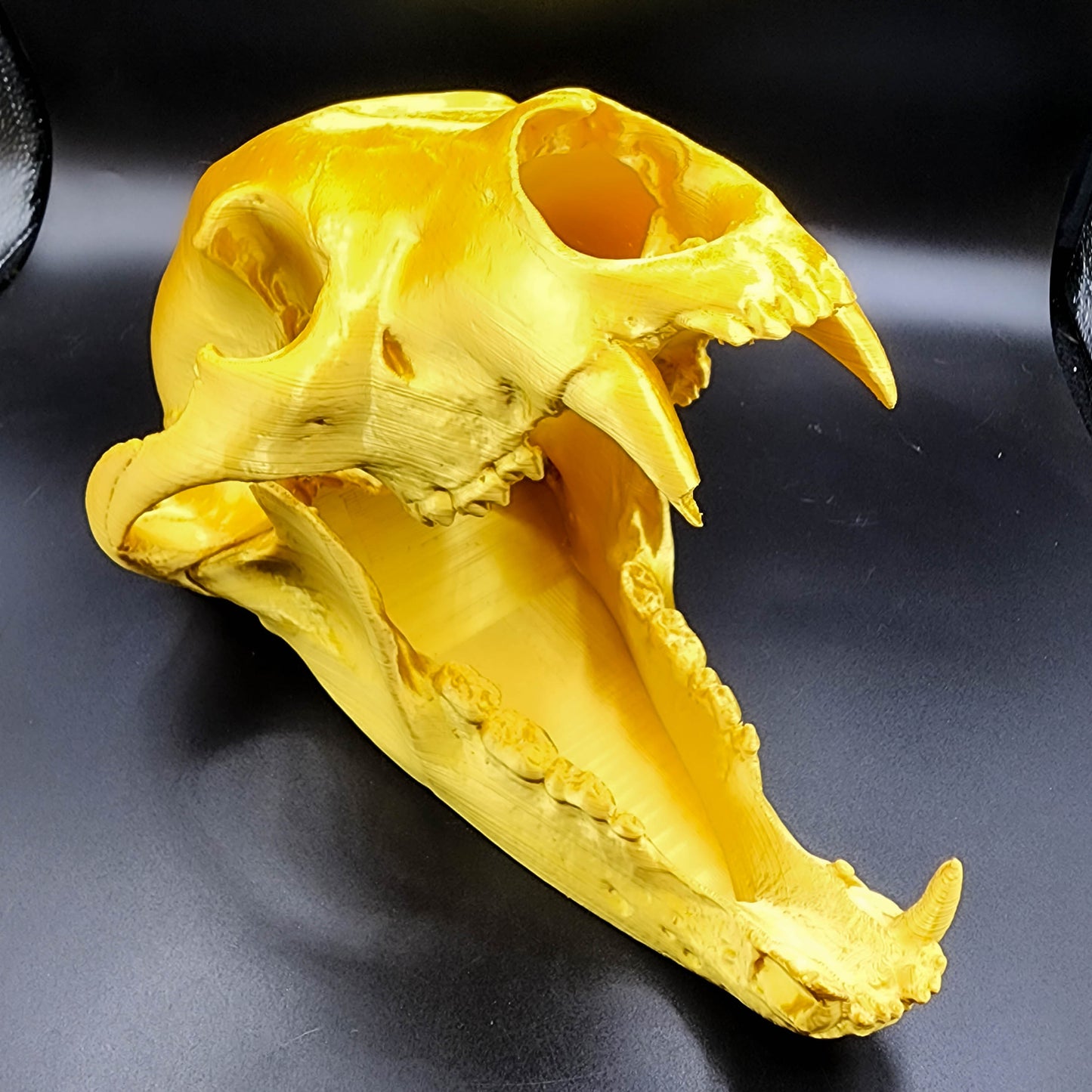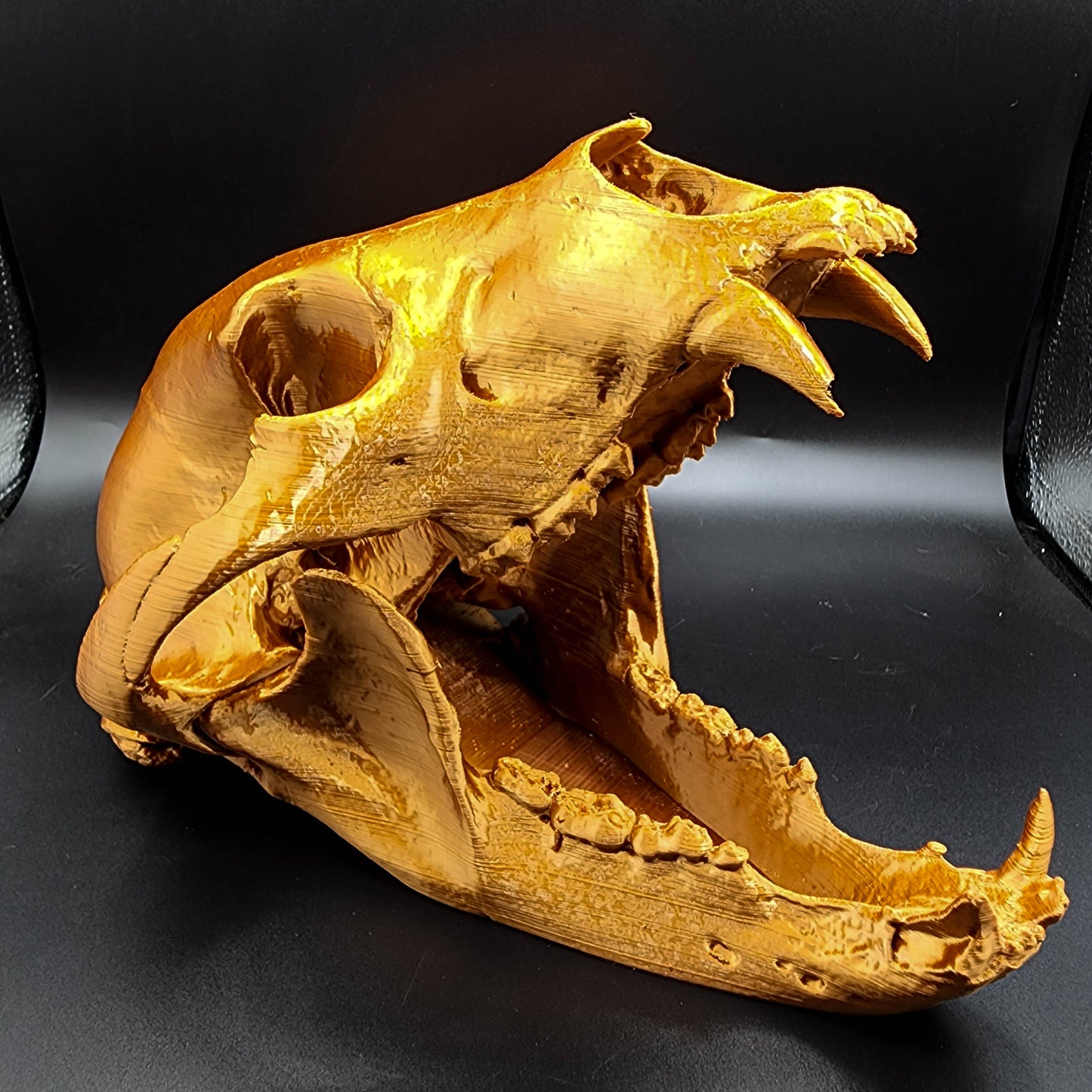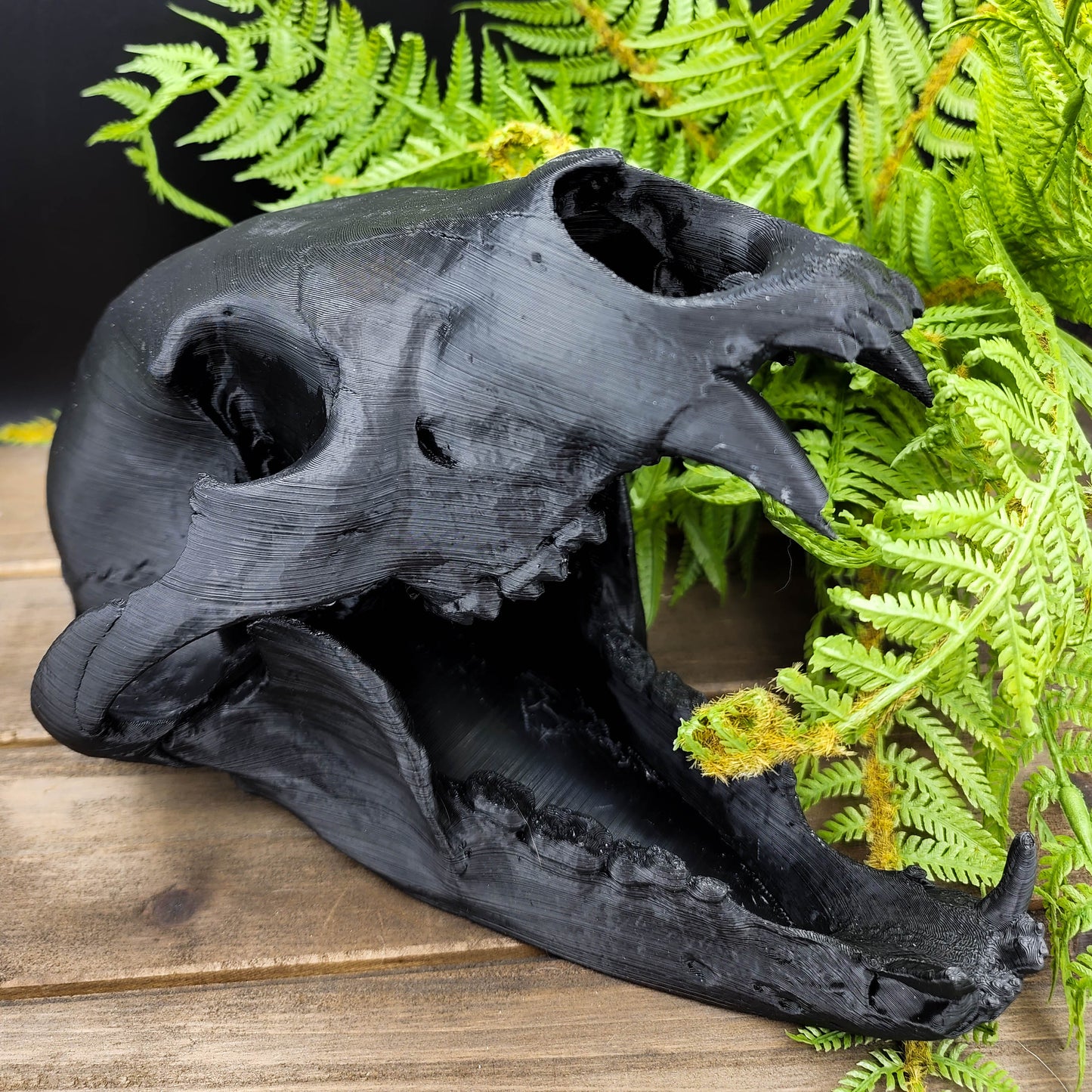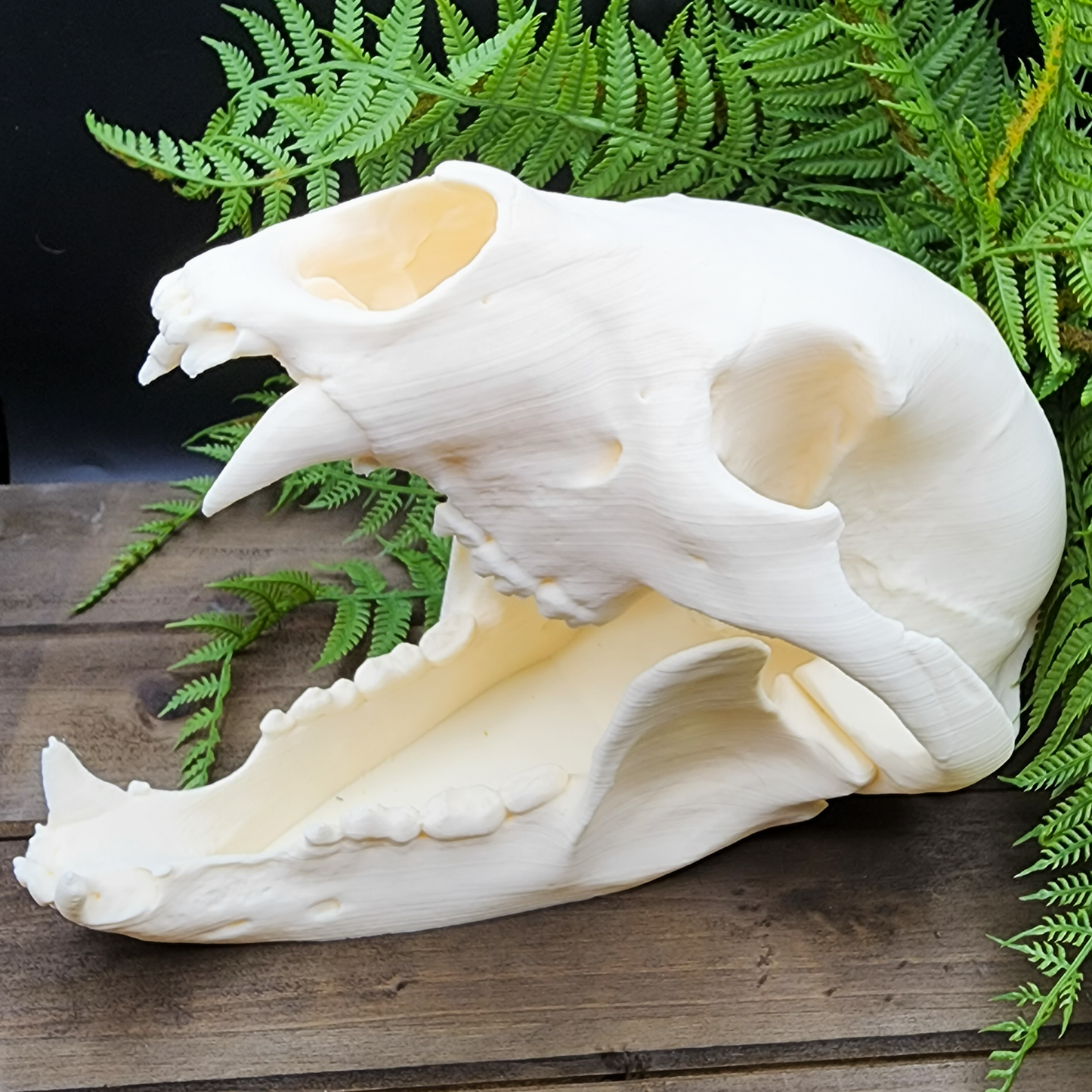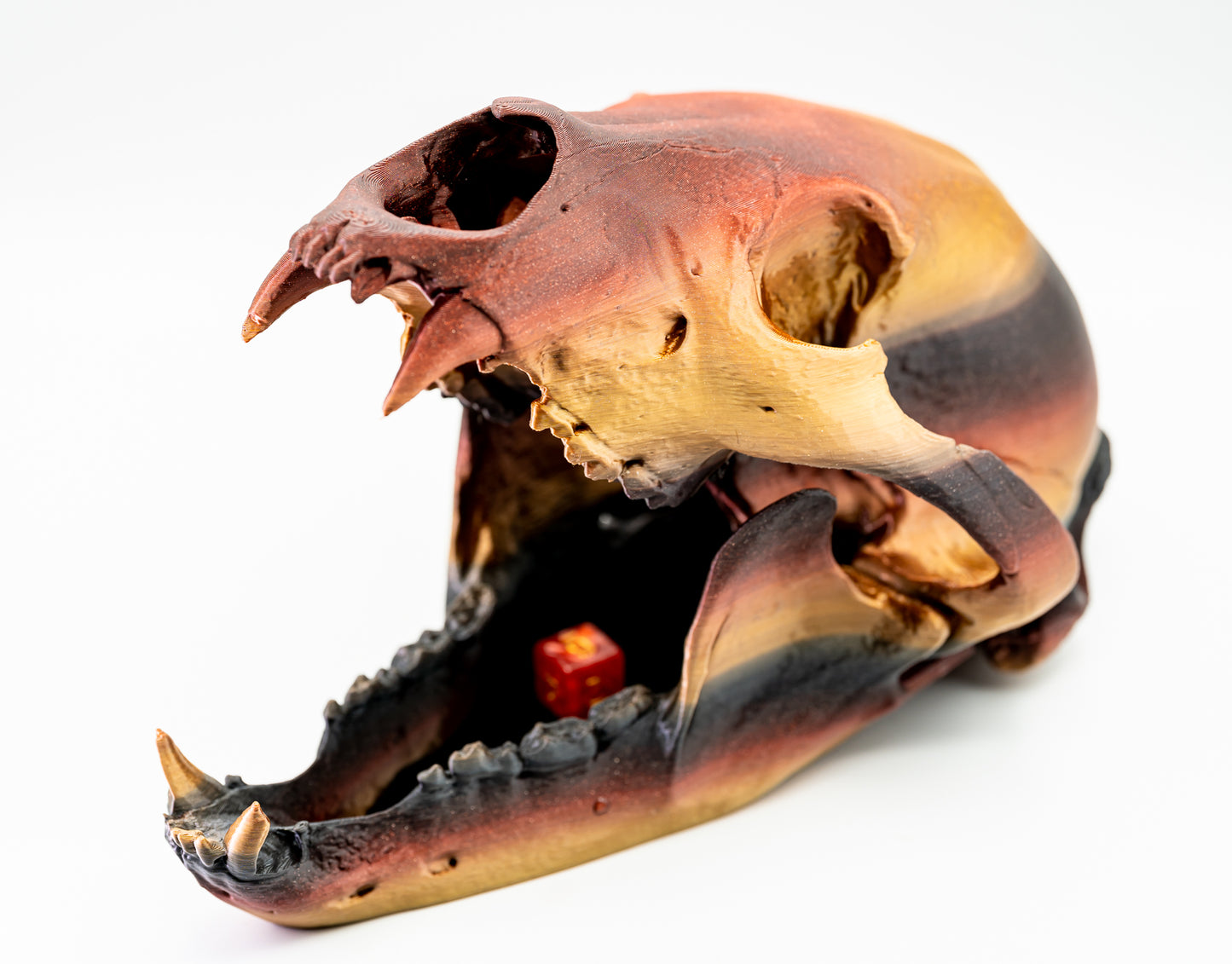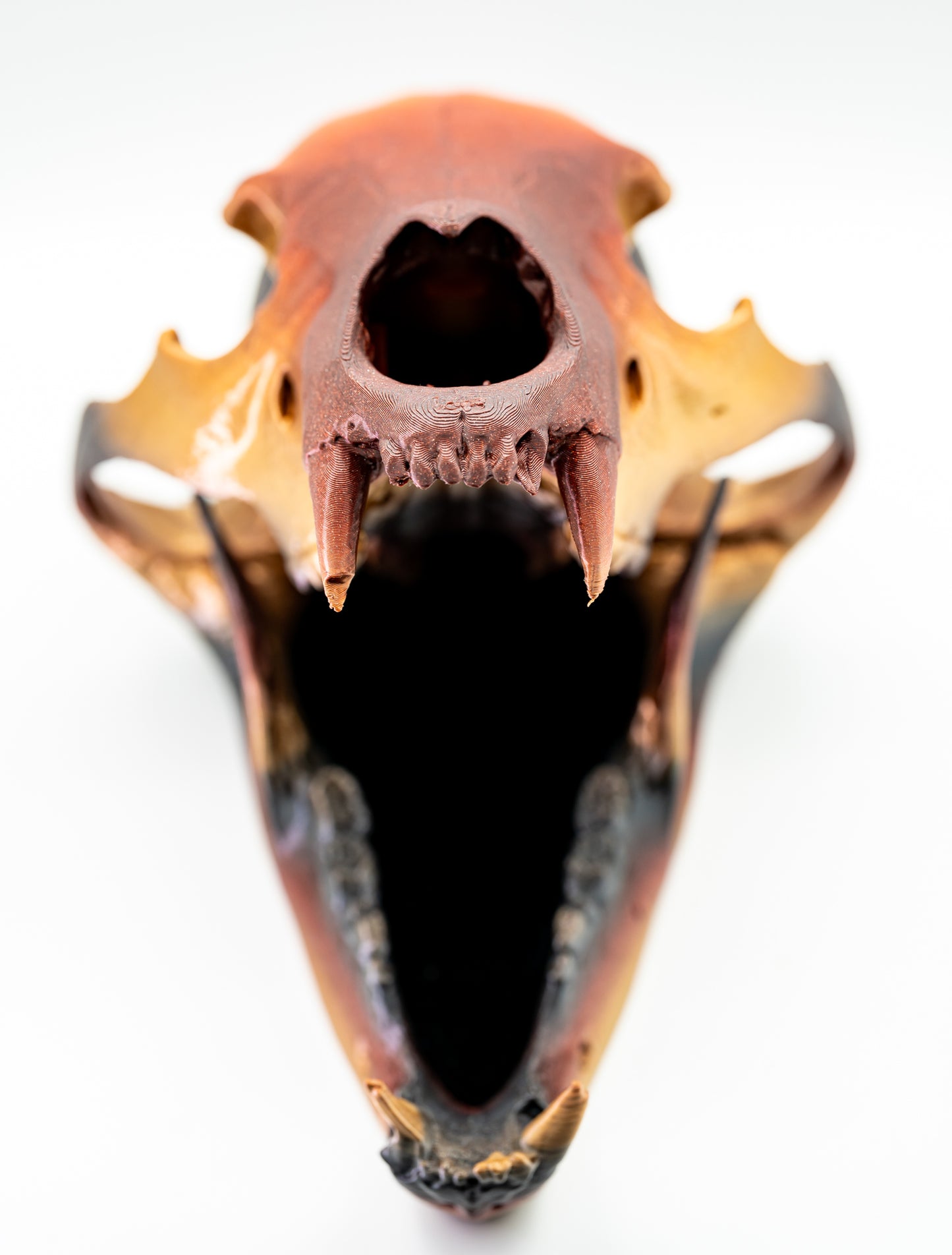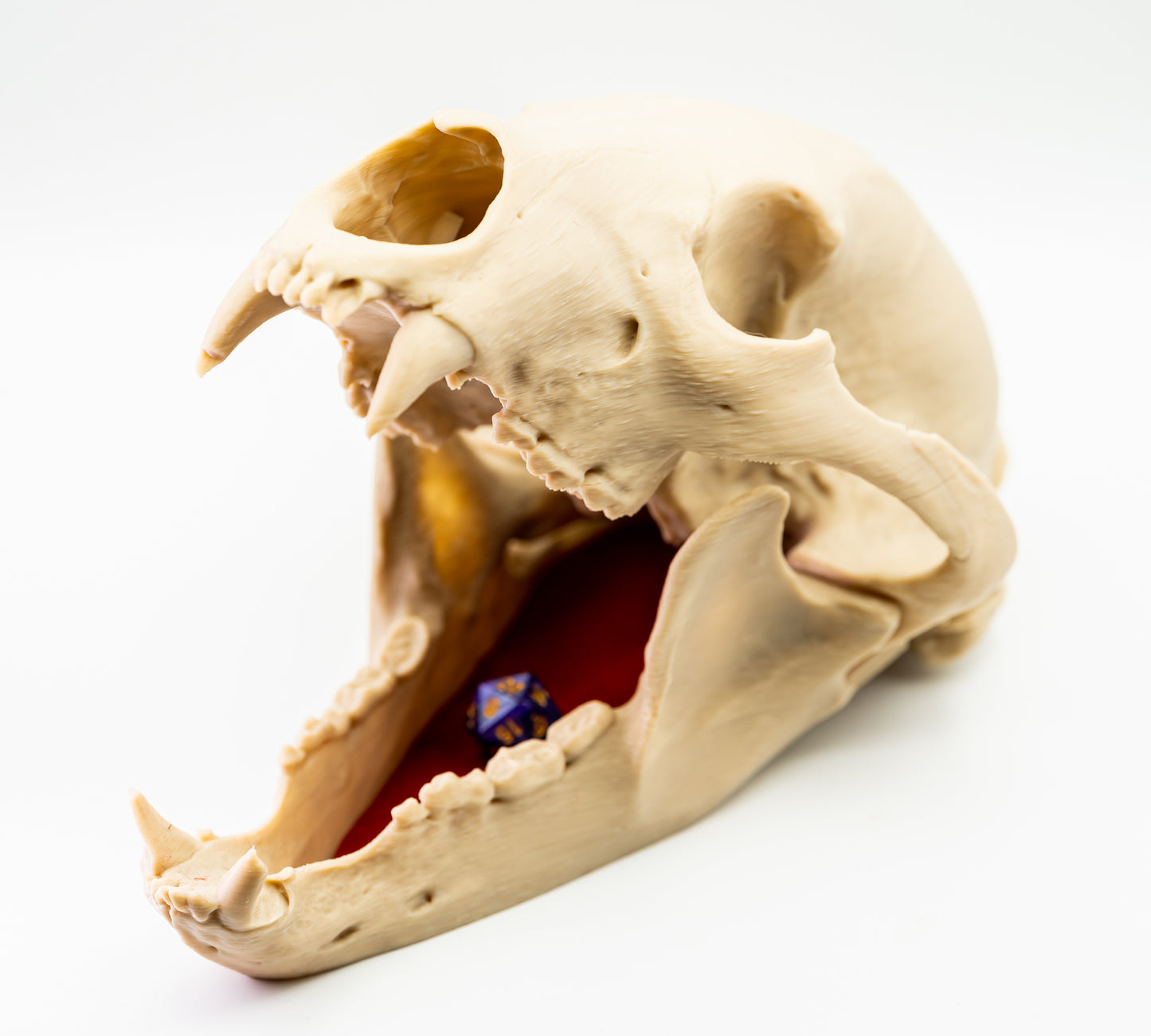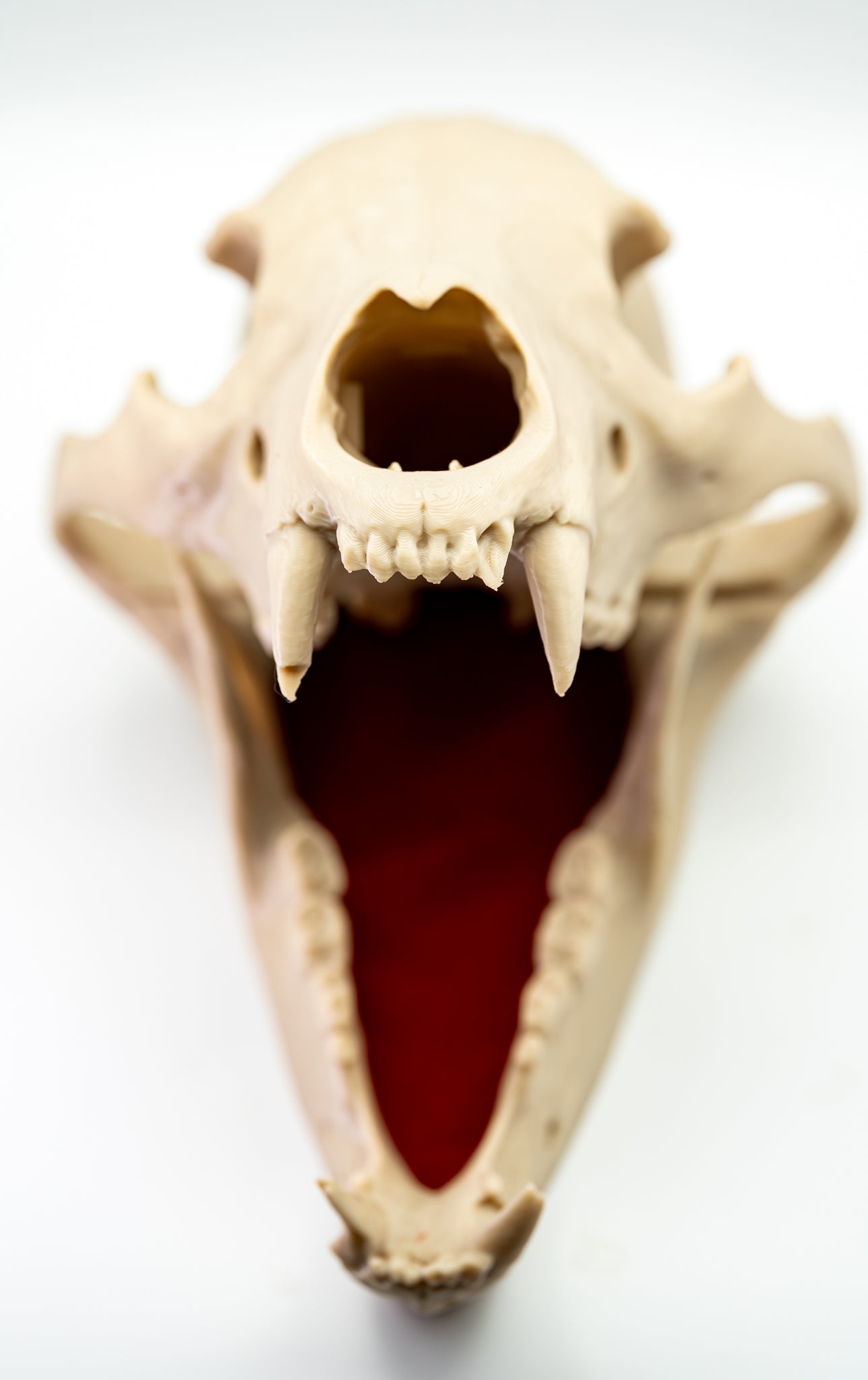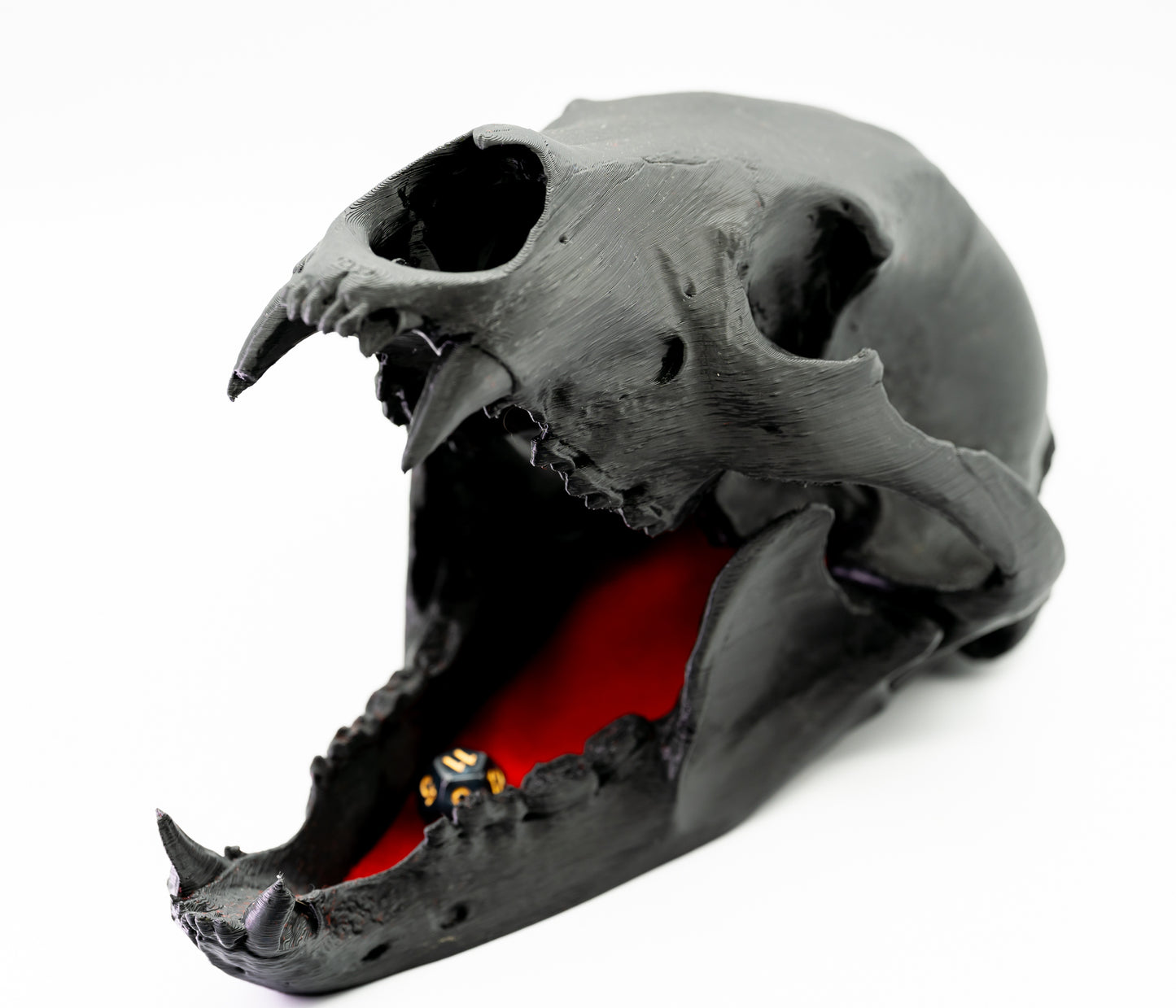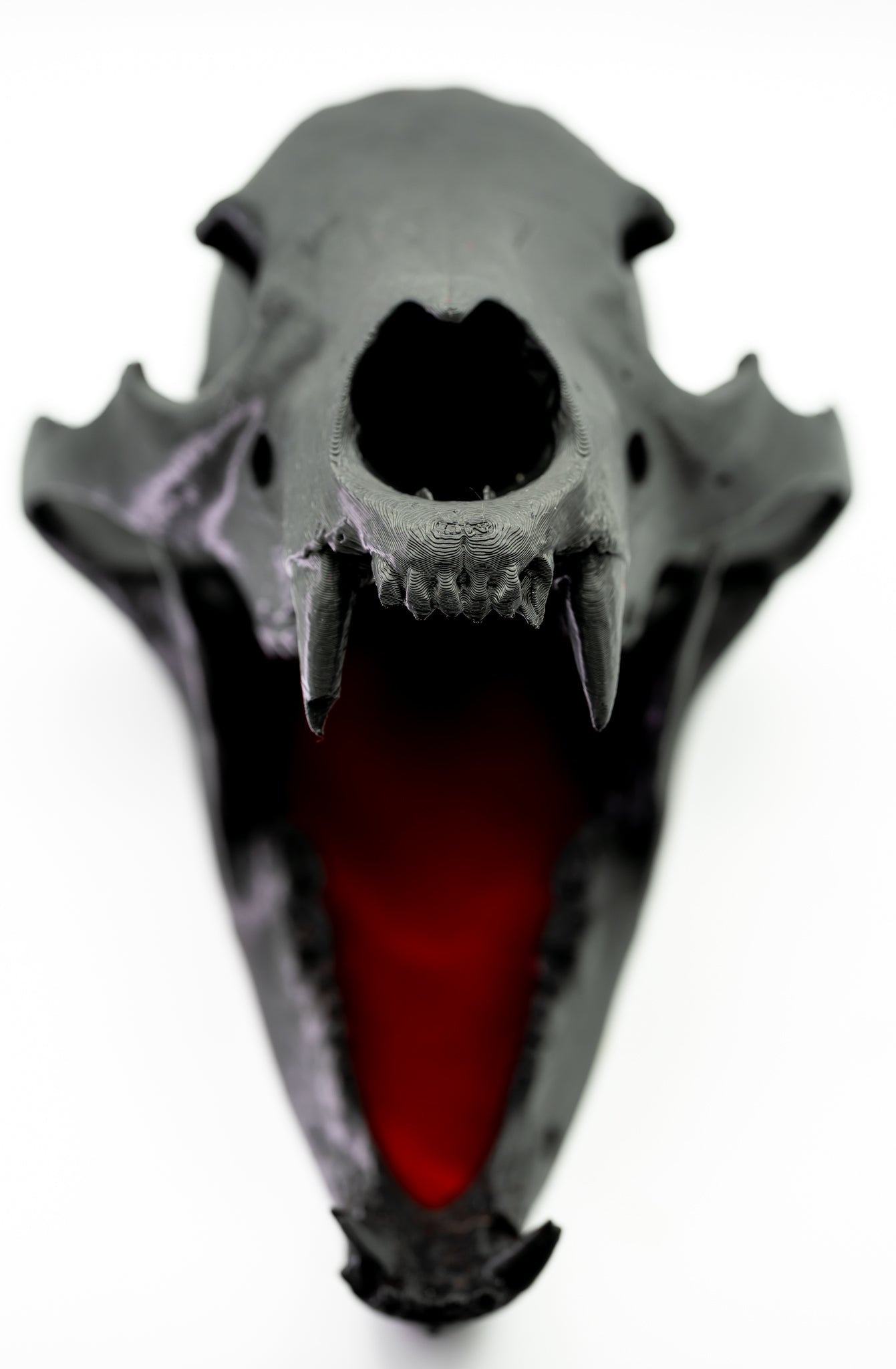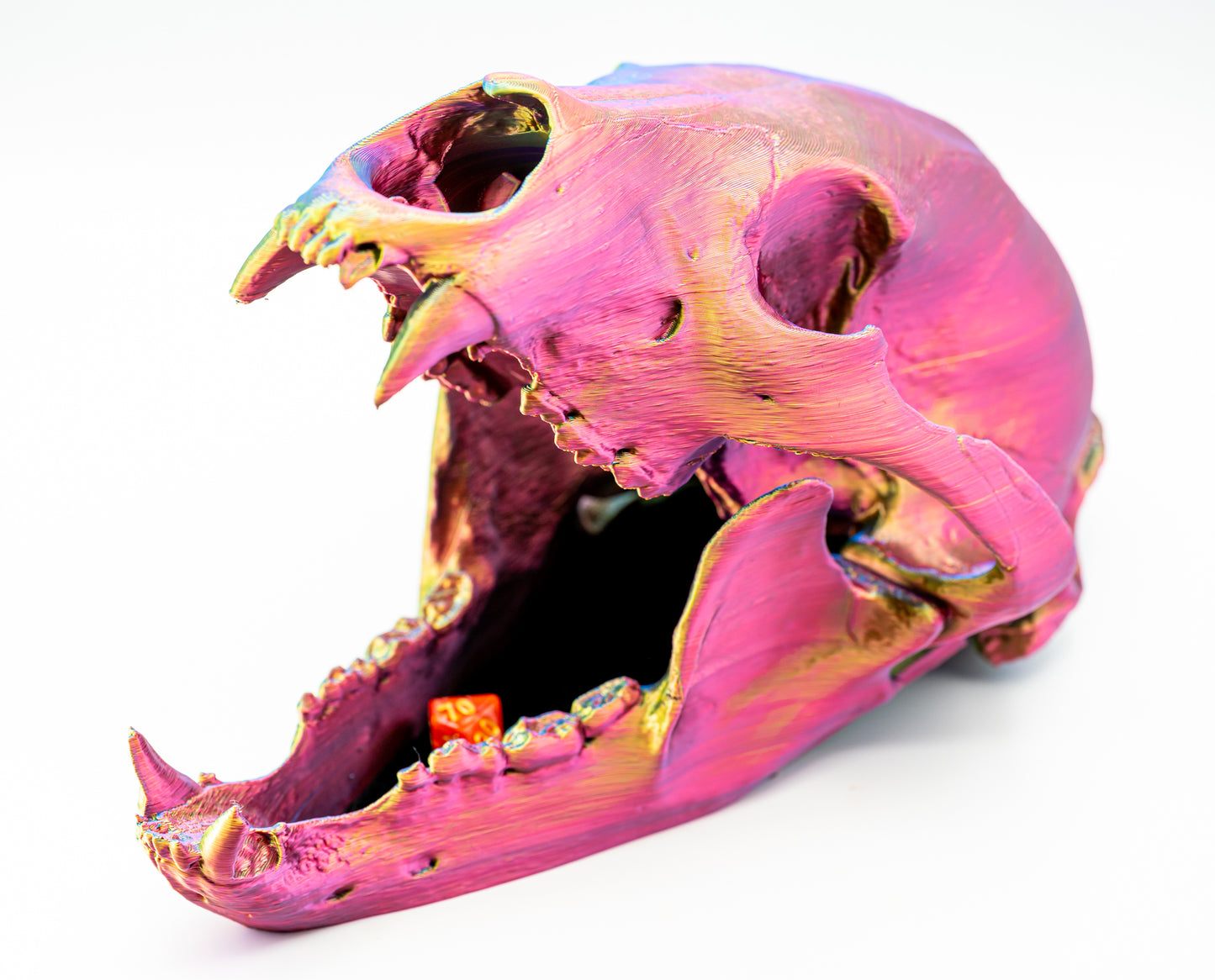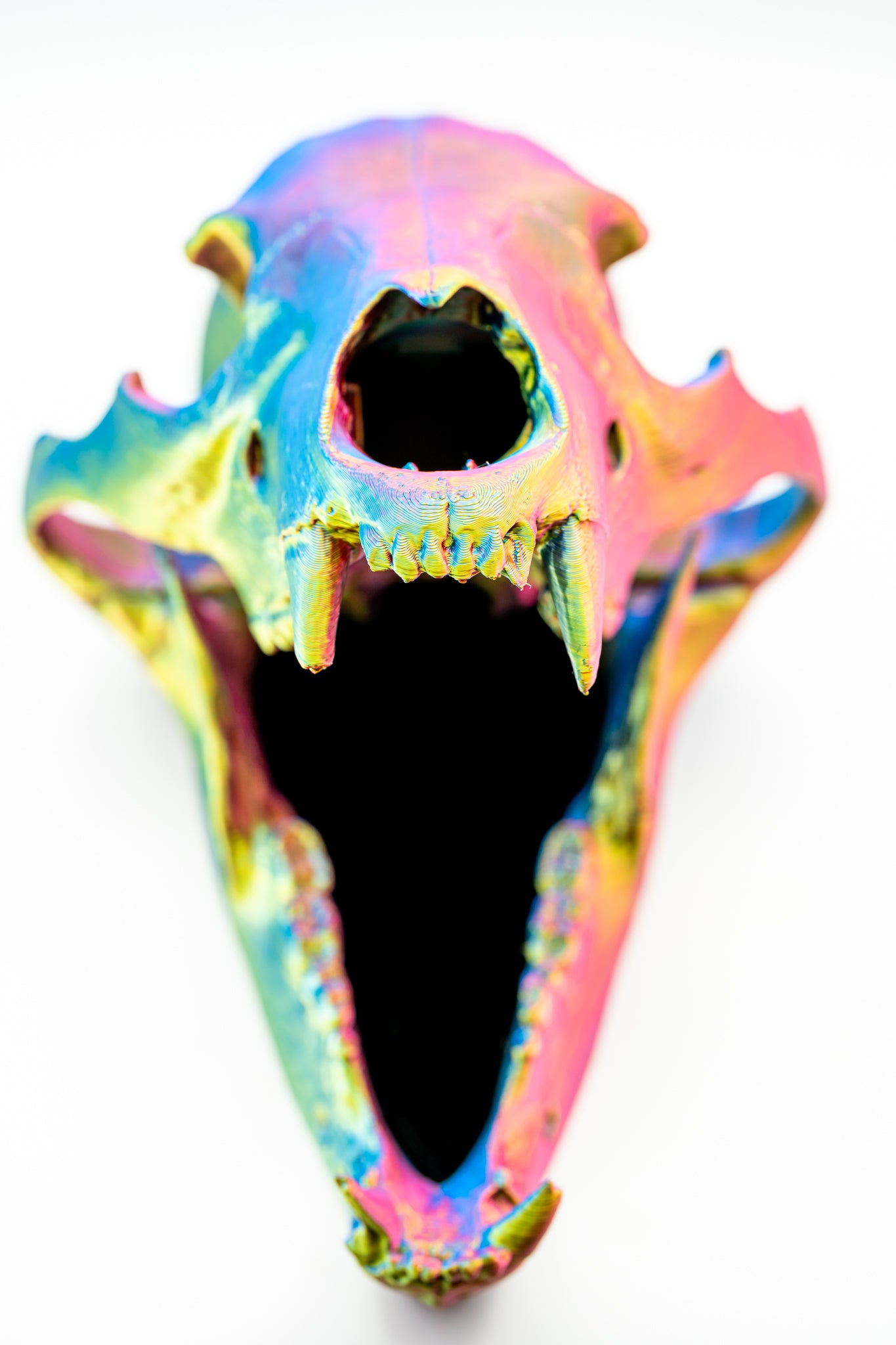 Absolutely Fantastic!
I fell in love with this tower at first sight, and it was even more amazing in person! The surface is smoother than I expected and the Bone White color looks very natural. It's a little big for my desk sometimes but it looks so awesome I don't really mind.
A Very Happy Customer
Our soon to be 26 year old daughter so this website on her phone. She is very big into Dungeons & Dragons, which uses dice to play the game. She thought it would be cool to have this skull during the game's campaign. She then requested it for her birthday, which by the way is tomorrow. So excited to give this gift to her because I know she is going to be blown away with the quality and appearance. It looks just like a real skull and since her major in college was biology and she's really into bones, she will treasure this gift for years to come.
Bear skull dice tower
Solid construction, works as intended!! Recommended for those that love skulls and DnD! Thank you!
Excellent communication and quality
I'm very happy with my purchase of the Bear Skull Dice Tower!
Communication with the seller was great with quick replies, even got some updates on my order during the process of making it.
The 3D printing job is amazing as well, very detailed work on the skull, I'm pleasantly surprised.
Can't wait to use it at my next session.
Nothing to complain about here, can only recommend! :)
Shipping Policy

As each item can take 24 hours or more to 3D print, please allow 1-2 weeks for processing for all custom orders. If the item is labeled as 'Available Now,' it will be shipped within 3-5 business days.

Refund Policy

We have a 7-day return policy for 3D printed items that are not custom made. Custom made items are not able to be returned unless damaged.